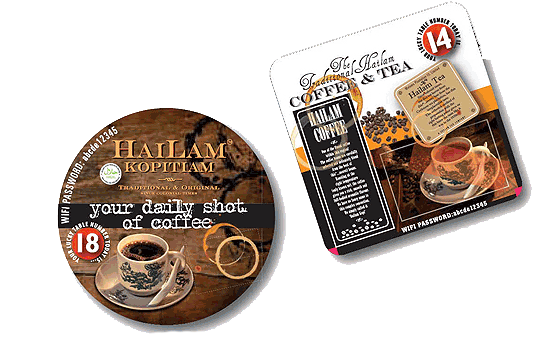 Our taste has served generations and we assure you, that you too will be pleased.
All our dishes are Halal certified.
Applying modern business techniques and strategies, the cafe's interior is tastefully done to reflect a traditional kopitiam but with the added comfort of air-conditioning, modern table setting and neat decor creating a warm, welcoming ambience.

Until today, the cooking style, unique flavours and distinct tastes that the Foh Heong  Kopitiam is noted for has undergone very little change. Food has been our passion and love, so we try to keep the recipes as original as possible. There's no fusion or the so-called experimental food. Patrons will be familiar with such authentic items like our specially prepared coffee/tea, home-made kaya with toasted bread (rotibakar) and half-boiled eggs, popular hainanese chicken chop and fish fillet prepared as in colonial times, mee soup, mee goreng and of course, the all-time favourite, hainanese chicken rice.
Best Seller Food & Drink
Here are some of our signature dishes of food and drinks that most of our customers like.
Sorry no latest event found. Please check back again later.